Who of us does not like going to the cinema? The experience of watching movie novelties on the big screen is definitely unique. Now that movie theaters are closed, we especially want to revisit this unforgettable experience. But is that the only reason to get a private home cinema?
The magic of sound around us
One of the things that has and will continue to fascinate most about cinema is how real it feels. It's almost as if we ourselves are in the middle of the story just unfolding on the screen, and we don't need 3D effects to do it. To what do we owe this feeling? First of all, it is due to the proper arrangement of speakers in the cinema hall. You can achieve a similar effect in your own living room! Just remember a few simple things.
From the central speaker of your home cinema you will hear most sounds and dialogues, so it is important that it is located where the screen is. It is most often placed behind the TV or against the wall where the projector will project the movie. Why? With this simple and clever maneuver, you get the impression, as if the words are coming directly from the mouth of the characters, whose adventures you are just watching.
The situation is different in the case of low auxiliary sounds. They are produced by a subwoofer, which is a speaker with its own built-in amplifier, so when you place it, make sure there is an outlet nearby. Humans can't tell where these sounds are coming from, so place the subwoofer where you're comfortable.
Also look out for surround speakers, which produce a small percentage of the sound. You can opt for them to be small in size, and place them in a wall, for example, or even…. In the ceiling! These speakers are responsible for the effects, so you'll feel like they're coming from different places, creating an amazing sense of depth.
What else to keep in mind when it comes to speakers? Buy the whole set from one manufacturer, because brands can vary significantly, not only in quality, but also in sound.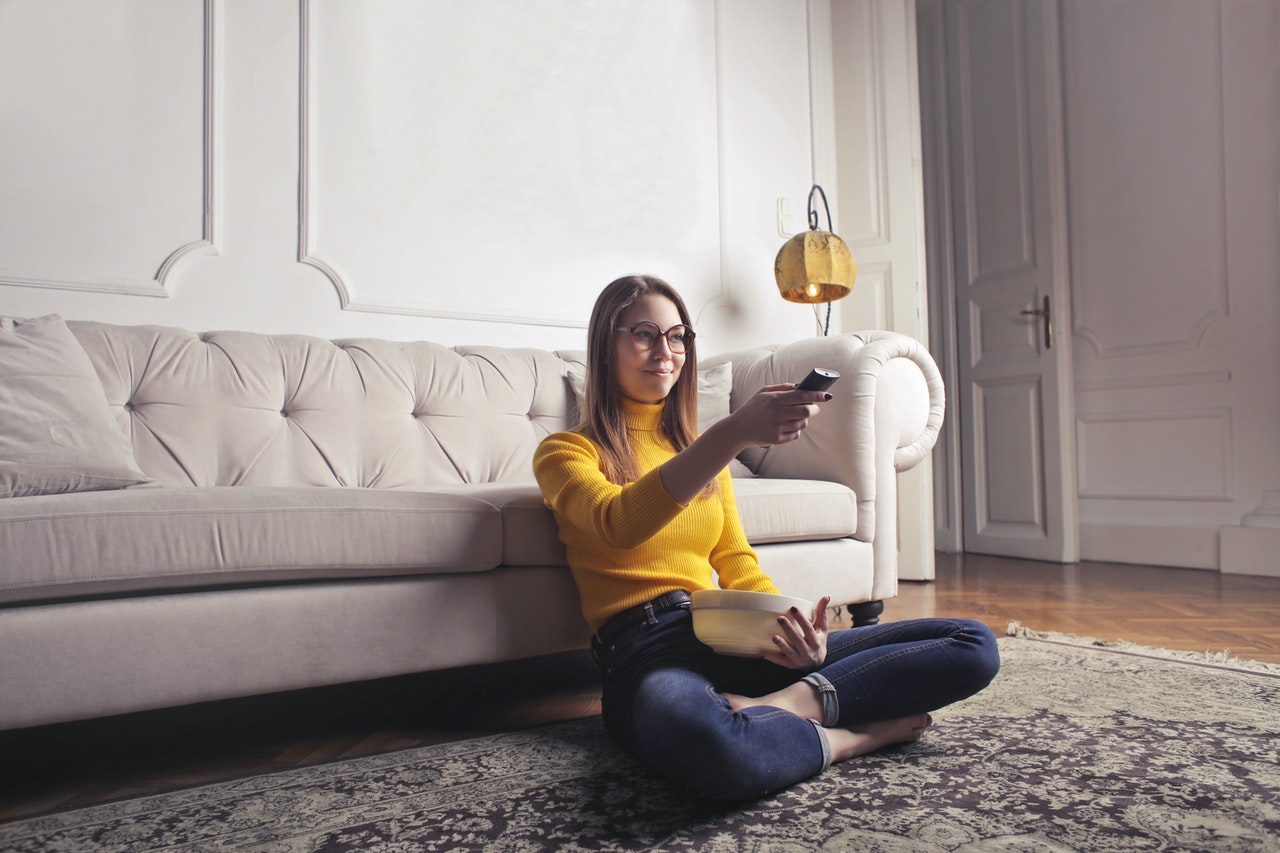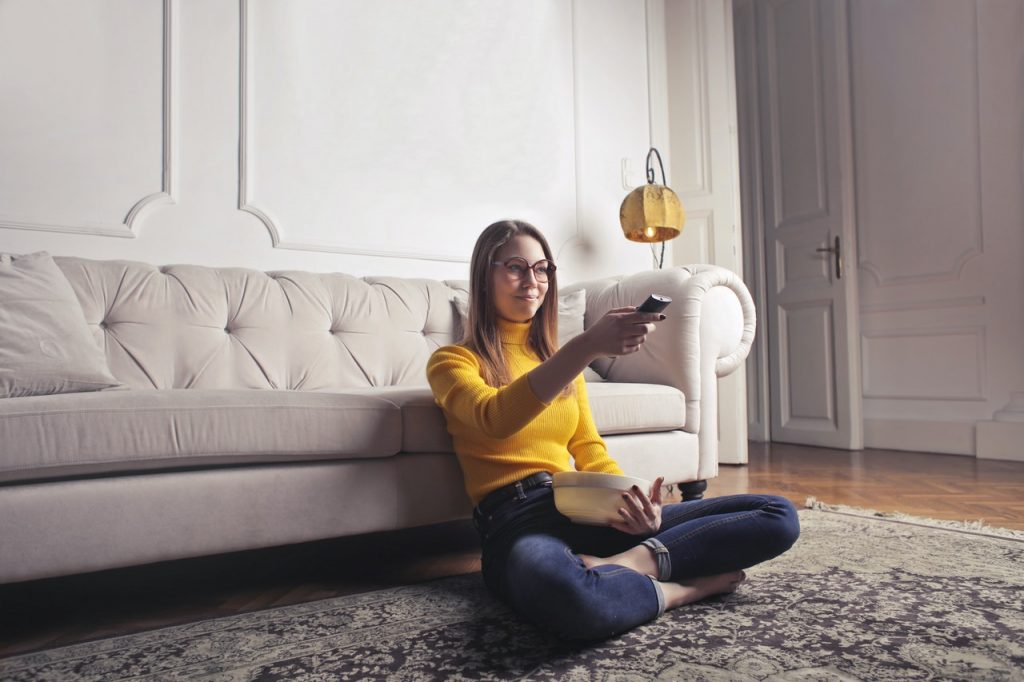 Best picture quality
Wondering whether to opt for a 4K TV or projector? Both solutions have their proponents and both will give you an exceptional experience. What do you need to keep in mind when it comes to your home cinema vision rather than audio?
Make sure the room is properly darkened!
You've probably realized on more than one occasion that you've been distracted from watching a movie or TV series by the light coming into the room. That's why the first step is to make sure that your living room windows have sufficiently airtight blinds (day-night blinds are a great option) so that you can sit down to watch at any convenient time.
Large screen format
Did you know that the bigger the screen, the less our eyesight gets tired? That's why projectors are such a great solution, as long as you have enough space! You don't even need a proper canvas screen – all you need is a large enough space of a plain white or grey wall, on which the image will be equally visible. If you decide on a TV, choose the best possible quality. A great solution will be to place it on an overhang, for example, from the ceiling, and also choose a model with rounded sides.
Before you sit down in front of your favorite movie…
The last, but equally important part of the home theater, is the receiver. What is it used for? It is not only an audio amplifier and video processor, but also the device to which you connect all the other components of your home cinema. Make sure it has enough inputs for your audio and video system, as well as HDMI inputs for the device you're going to use to watch the movie or series (it could be a set-top box, a game player like Xbox or Playstation, a Blu-ray player, or a computer, for example).
Photo Cottonbro/Pexels