Hair extensions require the same care as your natural hair. They are often longer and require more time to care for. See how to keep them looking their best
Why should you opt for hair extensions?
Hair extensions are a quick makeover. Hair extensions are becoming increasingly popular among women. Many salons offer it using different methods, such as sandwich, keratin, injection or laser. They differ in the final effect and price, among other things. You should choose a hairdresser who performs extensions that look natural. You can also get an effective transformation by using ponytail hair extensions
You should also choose quality hair extensions. They are easier to care for and look good doing it. If you do not have much time to take care of long hair, opt for natural wigs. These will work well for bigger outings, for example. They do not look artificial and you can easily match them to your beauty type. They allow you to experiment with colors and length. It is also an option for people who have lost their hair as a result of illness
Choose the Right Cosmetics
The person who is in charge of attaching the strands can help you with the selection of cosmetics. They have more experience and know what works best for their clients. Use a mild shampoo for washing your scalp. Also pay attention to the technique, massage the product gently so as not to damage the hairpieces. You can use natural cosmetics which are gentle and safe. Use shampoos that do not contain ingredients such as SLS, SLES or parabens
Hair extensions are prone to more damage at the attachment points. These are the most challenging areas. It is best to apply conditioner or mask to the very ends and avoid it in the connection areas. Often, hair extensions are drier. You should therefore use products, which contain humectants such as honey, hyaluronic acid or glycerol. If you frequently use curling irons or flat irons to style your hair, use heat-active products, which protect your hair from heat
Special oils may also be used for hair care. The oils should be selected according to your natural hair type and the porosity of your hair. You may find advice on this subject on the Internet. You can find advice on this subject on various newsgroups and blogs. Oils keep your hair healthy and improve its appearance. With regular use, strands will become shinier and more slippery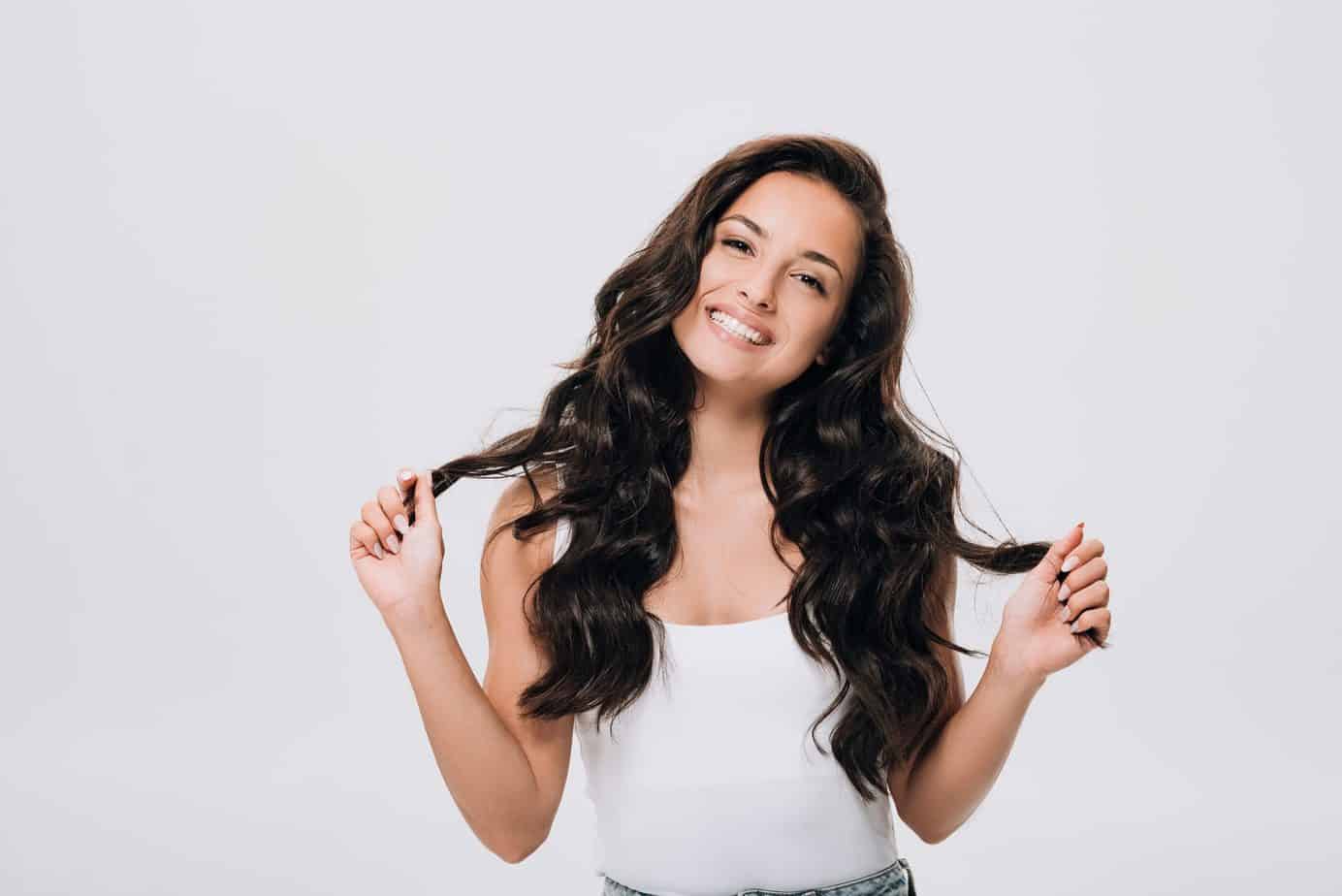 Avoid care mistakes
First of all, you need to watch out for any mechanical damages. This is very important if you have never had long hair before. This may make you uncomfortable at first. Remember to tie your hair up at night, preferably in a braid or a loose bun. Use scrunchies for your hairstyle. While you sleep, your hair is more susceptible to damage. It's also a good idea to choose a pillow made of a slippery material, such as silk or satin
Also, avoid sleeping with wet hair. If you don't dry your hairstyle, it will easily get messy and tangled. In case you wash your head at a late hour, you can help yourself with a hair dryer. Use cool air in it. If you prefer warmer air, try to always finish drying with the cold one. This will help to close the hair cuticles. This will also smooth the hair strands and make it blend in better with your natural hairstyle
You can also style them with a brush and curl them. Beware of using flat irons and curling irons too often. Choose them for big events, as their heat damages the hair surface.
Photo: and.one/Adobe Stock