You probably associate oven cleaning with tedious and tiring work. However, there are simple tricks to clean it without using strong detergents. In this article you will learn all the ways to make your oven shine like new!
Cleaning a burnt-on oven
Scorch marks usually occur when you bake food with sauce or fat, which, when exposed to heat, likes to splash on the glass and walls of the oven. How to clean the oven without scrubbing and without difficulty? Baking soda and vinegar will help you!
You can easily get rid of them using water, baking soda and vinegar. Both ingredients are probably already in your kitchen, so go ahead!
How to clean the oven of burnt-on grease?
Mix water and vinegar in a ratio of 1:1. Use spirit vinegar and not apple cider vinegar as the latter has a rather peculiar smell. Add baking soda to the mixture in such proportions that it forms a fairly thick paste. You can also add some salt to make your homemade scorch remover even more effective.
Apply the paste on the stained surface with a soft microfiber cloth. If you don't have one, you can also use a toothbrush.
After a few minutes, the paste should thicken a bit, so pour a few drops of water on it to soften it again.
Wipe the stain in circular motions until the burnt-on residue disappears. For better results, you can repeat the process.
When the dirt is gone, clean the oven with a wet cloth.
Now you know how to clean the oven with baking soda. This is the most eco-friendly way of cleaning, without using chemicals.
If the surface inside the oven is still greasy, also use a spray degreaser at the end.
How to clean the oven with dishwasher tablets?
You can also use dishwasher tablets to clean your oven! Just dissolve one tablet in two liters of water and soak paper towels in it. Then line the inside of the oven with them and leave for 30 minutes. After that, remove the paper towels and wipe the appliance with a wet cloth
The degreasing agents in dishwasher tablets are perfect for different types of stains.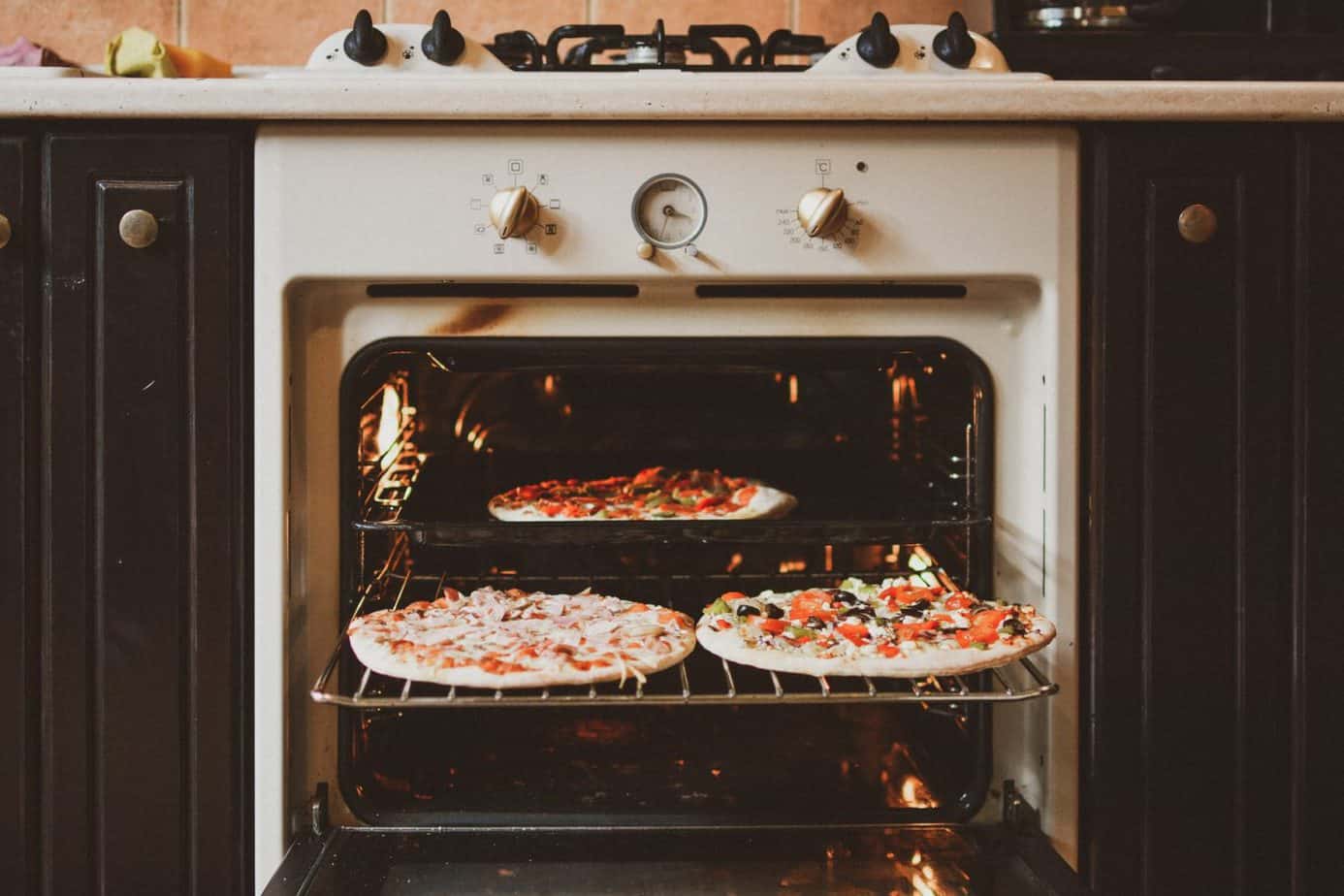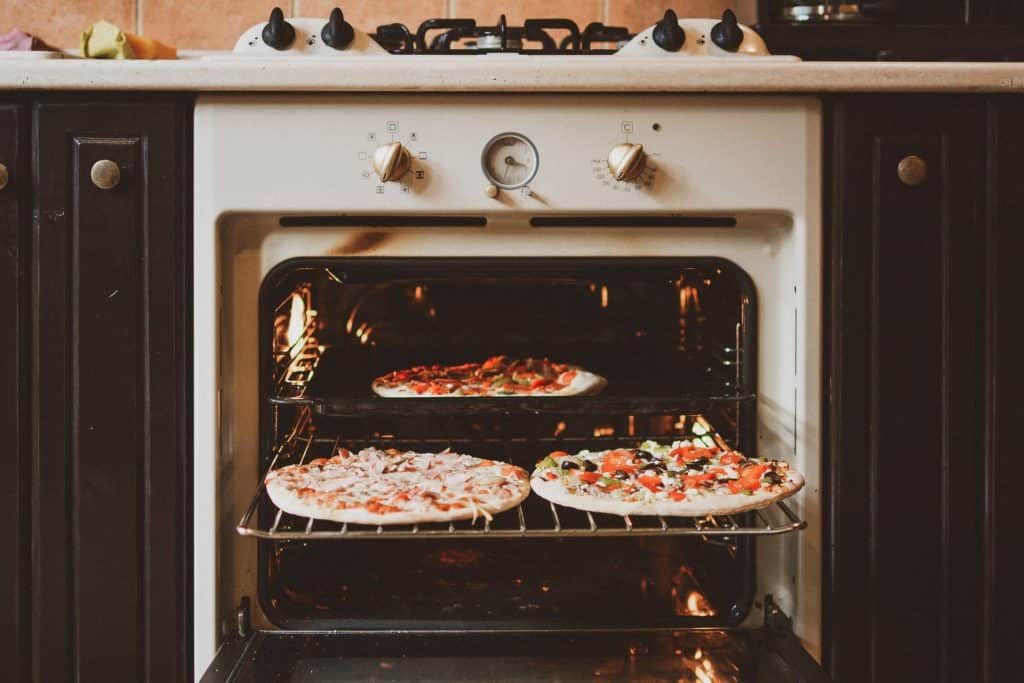 How to steam clean an oven?
There are two ways to steam clean your oven. This is a very eco-friendly, yet effective way to get rid of dirt. Importantly, you do not need any detergents for this method of getting rid of dirt.
The first way to clean the oven with steam is to place a heatproof dish with water in the oven. About 250 ml, or one cup of water, is enough for the whole cleaning process
Then, set the oven to 140°C – top or thermo. Wait for about 10 minutes. The steam will begin to dissolve the dirt, making it easier to remove. Turn the oven off and let it cool down a bit. The burns and dirt will come off with a microfiber cloth.
The second way is to use a steam cleaner, which has a similar effect. It has different tips so you can easily reach all the nooks and crannies of the oven. The steam cleaner will get rid of dirt as well as bacteria, so this method is ideal for keeping the appliance clean and fresh.
Cleaning the oven from the outside
Halfway done! But that's not the end of cleaning the oven. To keep it clean, you should also take care of its exterior, not just the interior and grates.
The knobs
Clean them with a soft toothbrush or a rough sponge. To make the dirt come off better, add a little dishwashing liquid to the brush, which can also easily deal with grease.
Hinges
These should also be wiped, preferably with a damp cloth or a soft toothbrush. Be careful not to get them wet as they may squeak afterwards.
Glass
The glass of your oven is best cleaned with baking soda and water. Add water to half a cup of baking soda gradually to make a paste. Use it to clean the outside of the oven glass. To get rid of streaks, use vinegar mixed with water
Photo Cottonbro/Pexels