Supporters and opponents of pet clothes are in a constant argument about the legitimacy of textile care for our four-legged pets. Are dog clothes necessary and what should we consider when buying such accessories?
Treating dogs like small children and dressing them according to our taste or fashion raises objections of many people. Not always a dog dressed in a jacket or a sweater or funny shoes is a victim of its owner, who has a weakness for delightful doggy outfits. Often such clothing is a necessity to keep the dog healthy and fit.
Should a dog wear clothes?
Some breeds of dogs should definitely wear clothes. Man has created many breeds that are not adapted to living in cold climates and have a hard time tolerating winter or hot conditions. These include yorkies, shih tzu, Chihuahua, Maltese, miniature pinschers, as well as greyhounds, basenji or Mexican naked dogs
As you can see, not only small breeds need special care during the winter months. Medium to large dogs with little hair, slim builds, and those with demanding, delicate skin may also need coverings. Interestingly, they may need protection not only from the cold but also from rain or too much sun, for example.
Special care is also required for puppies. Even those furry breeds at the stage of puppy life may get cold and require additional covering. Autumn of life in our dogs is also different. Some of them are shedding more, others are losing weight, others simply change their tolerance for cold. Some diseases affecting our four-legged friends also cause the body weight and hair structure to change. Perhaps for the time of convalescence such a doggie will require a coat.
We have to observe our friend during walks. If we notice any disturbing behavior: limping or even shivering from the cold, changing paws and raising them high to avoid contact with the ground – it is necessary to consider buying clothes. All these issues can be discussed with your vet, who will help you choose the right clothes for your pet and clear up any doubts if necessary.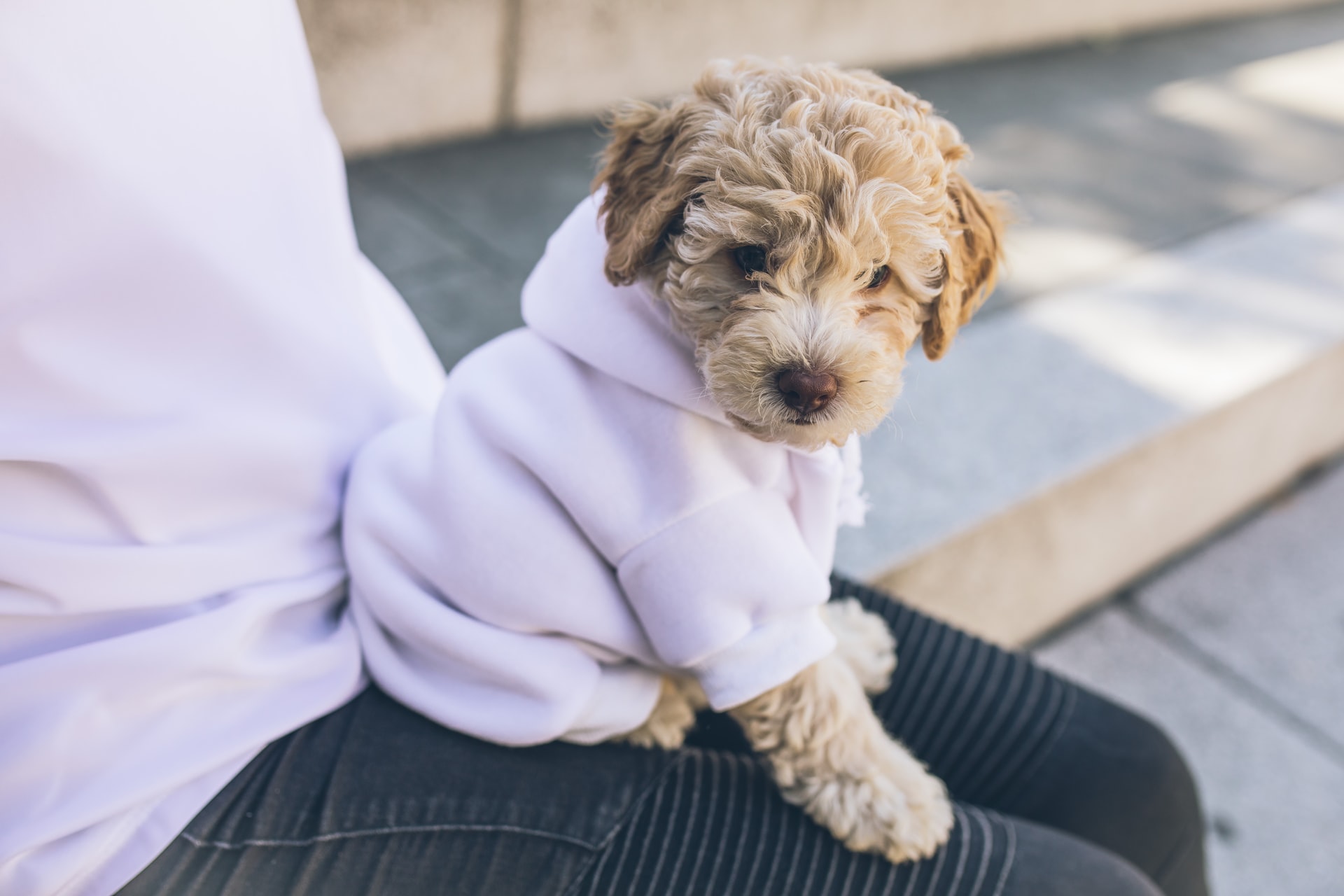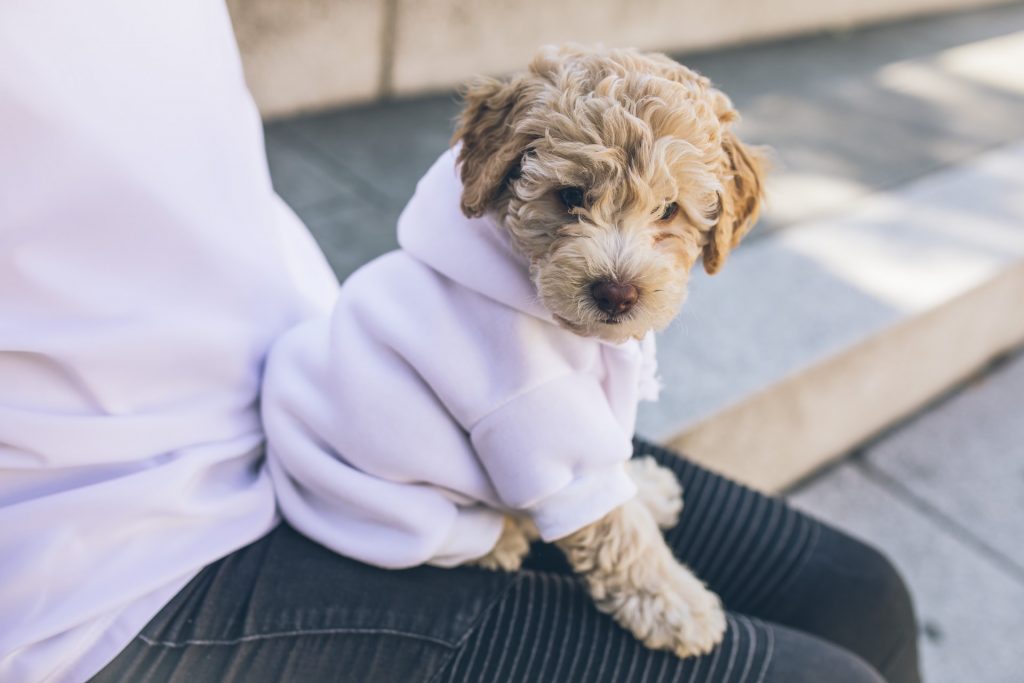 How to choose the right outfit for your dog?
Stores outdo each other in dog fashion. You can find a variety of jackets, coats and sweaters in many colors. From elegant, through casual, to costumes and disguises. The most important thing is to choose an outfit that:
Will fit the weather – if you are going for a walk and it is freezing outside, it is a good idea to put a warm jacket on your dog. In the autumn, thinner sweaters are better. A dog – just like us – doesn't like it when it's too hot or freezing. For wet, rainy days, waterproof cloaks will work great.
It will fit your dog – it will have the right size, cut and material. Let's observe our charge, whether he is comfortable and can move freely. If the coat has additional ornaments, they should not hurt the dog – cause abrasions, bump or tickle.
After coming from a walk the clothes should be taken off the dog as soon as possible. It's definitely too warm for the animal to walk in the house. Overheating, as well as overcooling, can be disastrous. Pay special attention to pulling the covering off your pet if it is heavily insulated or wet from rain or snow.
Dressing your dog is a good idea. Sometimes even a necessity. When buying, however, it is worth to be guided by the convenience and comfort of the animal, and not our tastes. Dog is not a toy that can be dressed up at will. Functional clothes which are to protect dog against cold and bad weather – definitely yes. Tulle dresses and skirts, a dragon costume or tasteful pajamas – not necessarily.
Photo by Tamara Bellis/Unsplash