The fashion for natural ingredients continues. Today you will learn about the properties of ginger and how you can use it!
What is ginger?
Ginger is a plant that probably originated in Malaysia. This spice is commonly used in cooking, mainly in Asian countries. There it is also used as an aphrodisiac. In Poland ginger is usually added to baked goods, mainly those for Christmas. However, the use of ginger is much wider than cuisine. Ginger root is a source of vitamins C, B1 and B2. It also has a lot of vitamins A, E and K and folic acid. Ginger is also a source of gingerol and zinferon, which are essential oils
Use of ginger in fighting colds
In addition to its obvious flavor, ginger root has many health applications. The most popular use of ginger is definitely during a cold or flu. The essential oils it contains have anti-inflammatory, antiviral and expectorant properties. So adding a few slices of ginger root to hot tea will be a great home remedy. Tea with ginger will help relieve cough, but also fight fever and pain (medicines containing ginger are used, for example, in migraine pain). Such a tea has a strong warming and inflammatory effect, so it will be a great solution for cold winter evenings. The spice has a great effect on the immune system, improves blood circulation and oxygenates cells. Ginger can also be used for sore and inflamed throats. It is enough to pour a few slices of the root in warm water and rinse your throat with it. This way you will also get a disinfectant mouthwash.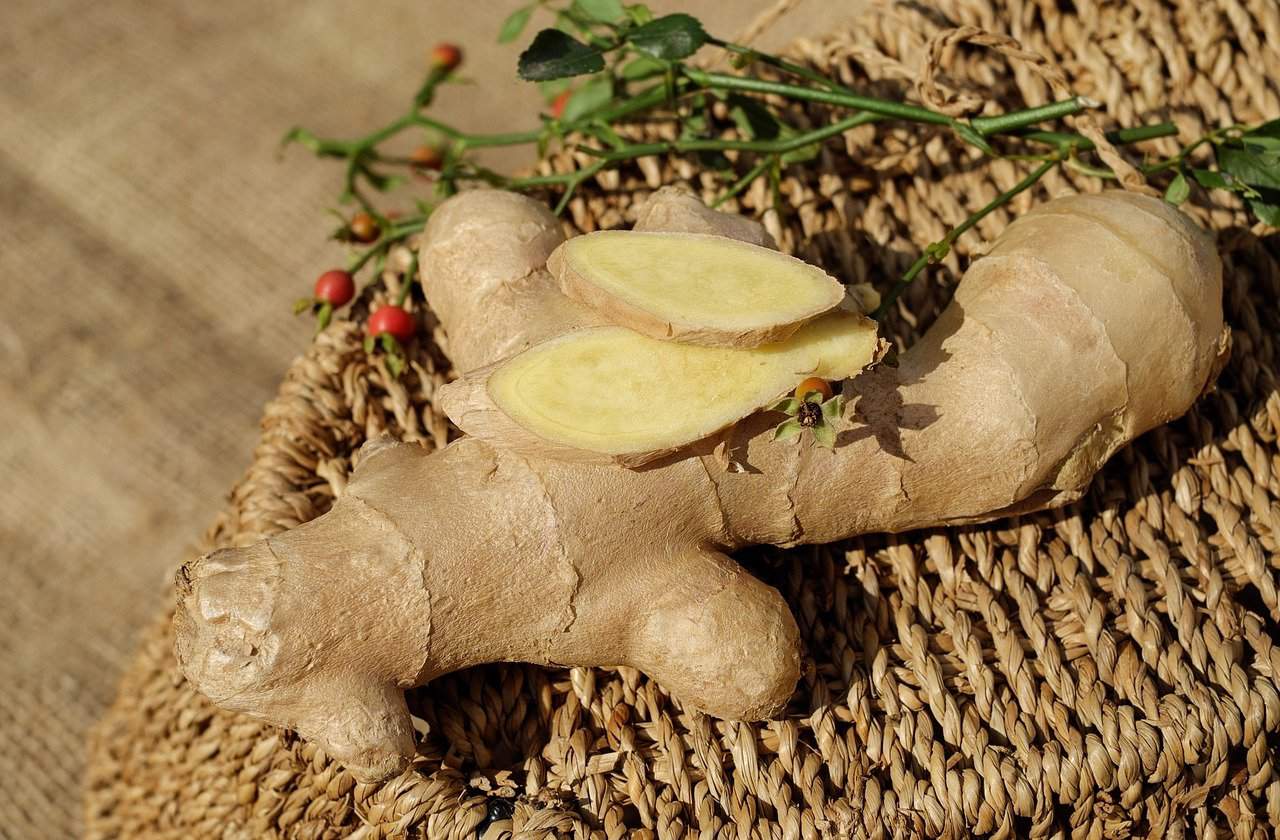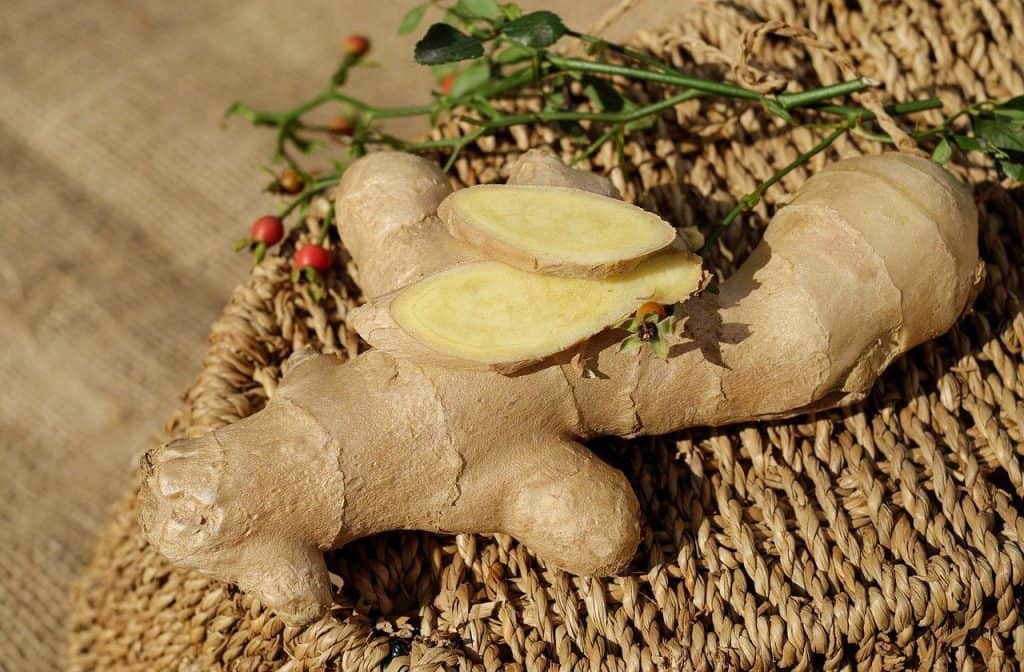 Ginger is also good for the blood
Positive properties of ginger can also be found in the circulatory system. It improves blood viscosity, which prevents the formation of blockages or clots. Ginger root also raises blood pressure and has a very positive effect on heart function. Ginger is also recommended in case of fatigue and problems with concentration because the spice improves concentration and gives energy
Digestive system
Ginger root is also used for problems with the digestive system. The spice increases the production of saliva, which in turn improves the digestive process, has a diastolic and cholagogic effect. It will also be a great help in fighting flatulence. Ginger helps the appetite and can also be helpful during nausea (for example, after anesthesia)
Water retention in the body? Ginger will help!
Ginger, through its diuretic effect, will be great at fighting water retention in the body, removing it from the tissues and relieving any swelling. So if you have a problem with water retention in your body, be sure to try seasoning your meals with ginger or drinking tea with it. You can also put a few slices of ginger root, lemon and honey into hot water and drink such a solution every morning
From the outside, or cosmetics
The cosmetics industry is also very eager to draw on the wonderful properties of ginger. The most popular are slimming cosmetics. Ginger, thanks to its effect of stimulating circulation, is widely used as a weapon in the fight against cellulite
We can not forget about the perfume industry. Ginger is often included in the composition of fragrances with an oriental, exotic climate. It is most often used in the production of male perfumes
For whom can ginger be harmful?
Ginger is a rather pungent spice, so it should not be consumed by children before the age of 12 months. The spice is irritating to the digestive system, so it can be dangerous for people suffering from stomach ulcers or reflux. Ginger is also not suitable for people with duodenal problems, as well as anyone suffering from high blood pressure. Women expecting a baby should not be afraid of consuming ginger, on the contrary, ginger during pregnancy – it can be a lifesaver during nausea or a cold, provided, of course, that it is not consumed in large quantities and the woman does not have a problem with high blood pressure
Main photo: Pixabay