Beautiful, long and strong nails – which woman would not want to have such? Unfortunately, such a natural nail plate is rare, and there is also the question of perfect manicure. So how to combine all this? The answer is a gel nail extension, which allows to give the plate any length and shape, and the color and decorations will last for up to two weeks. What is important, with the instruction below you can do it yourself.
Gel – why you should choose it
The two most popular methods of nail extending are acrylic and gel. There is no denying that currently it is the second of them that enjoys the greatest popularity. This is for several reasons. First of all, gel; (unlike acrylic) is odorless and can be used by people sensitive to strong smells. It is also much more delicate – it does not weaken the plate, and at the same time it is almost as strong and resistant to mechanical damage
Gel nails are also easier to do. Of course, precision and experience are important, but it is still easier than applying acrylic on your own. With the help of gel you can model your nails in two more ways: using a template (it is a bit more difficult) or using tips. If you have never applied gel before it is better to choose nail tips, which are relatively easy to model. You will find out how exactly this works below
List of products needed
A perfect gel manicure requires a number of products: not just a file and polish. What exactly do you need to equip yourself with?
A UV lamp (to harden the gel);
nail tips and nail glue (optional templates for advanced nail technicians);
guillotine (to shorten the tips);
single phase gel (three phase gel requires buying three different products);
degreaser – cleaner;
disinfectant;
files and a polishing block;
a brush for gel application;
a stick to remove cuticles;
cuticle care oil;
a nourishing hand mask.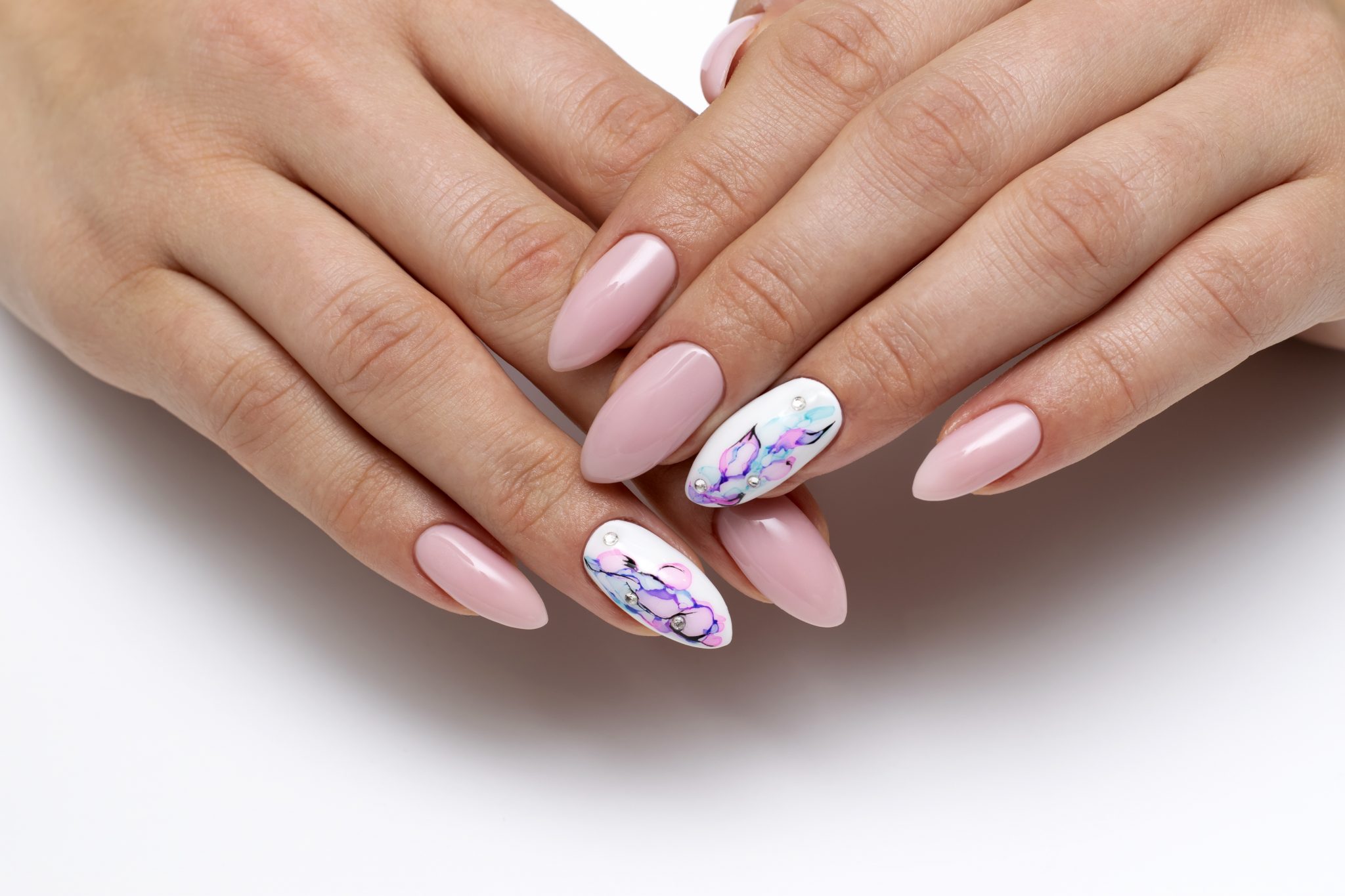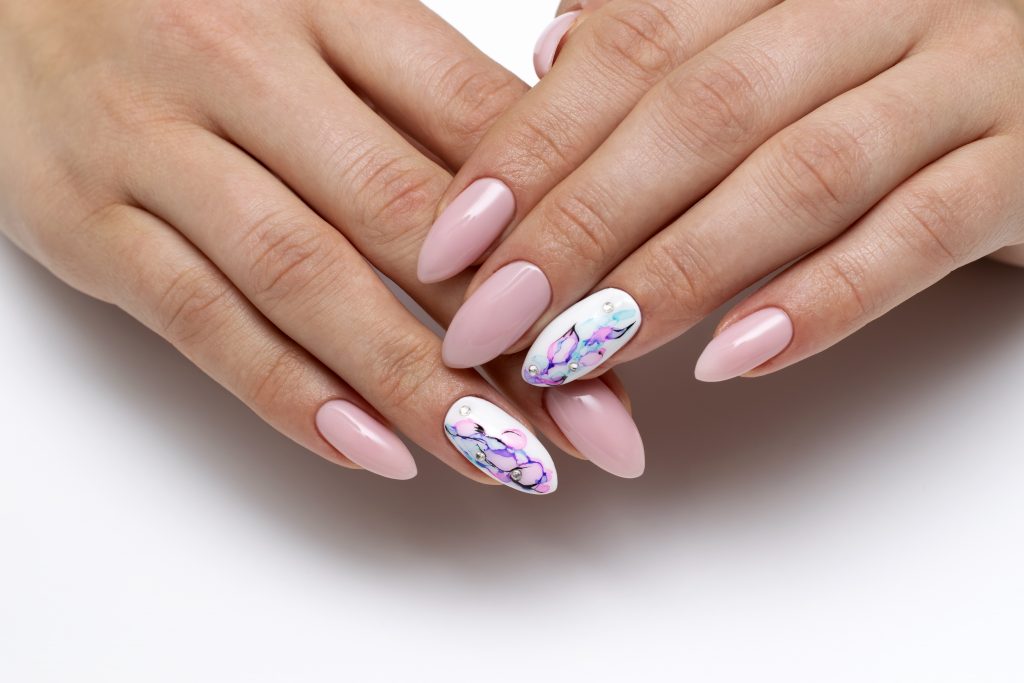 Gel Manicure: The Fastest Way
Before you get down to applying gel, you first need to prepare your nail plate properly. Shorten your nails and file them thoroughly. Remove cuticles with a nail stick and optionally trim them. The nail plate itself should be buffed with a polishing block. If you are giving the manicure to someone else, it is also a good idea to disinfect your hands
Rinse the matted nails with cleaner.
Fit a nail tip of the desired width to each nail. Fill the tip with glue (in the place of the pocket). Place the tip on the nail plate, making sure it is as even as possible and gently press down. After a while the glue should set
Once the nails are attached, cut the nails to the desired length (natural gel nails should not be too long) with a guillotine. File the tip with a file so that the transition between natural nail and tip is not visible. Now use a polishing block to smooth out any unevenness.
Remove any dust from your nails and rinse them again with a cotton pad soaked in cleaner.
Time for gel: Apply a thin layer of the product on the nail, harden it for about 2-3 minutes in the UV lamp.
Without filing or rinsing, apply another, thicker layer of gel and place your hand in the lamp again. After the second application, use a cleaner and smooth the nails with a polishing block. This is the stage when you give the final shape to the plate.
The last gel application – the layer should be thin, it should also be cured under the lamp for 2 to 3 minutes.
Finally, clean the nails with a nail polish, apply olive oil to the cuticles and a nourishing hand mask.
At home or in a salon – what to choose?
Such a manicure usually takes at least 2 hours. What about its cost? The price of gel nails depends on the beauty salon, but it is usually at least 100-150 PLN, replenishment is necessary every 2 weeks. If you try it on your own, the cost is one time, so it is much more economical. Can such a manicure be as long lasting and impressive? Of course! After some time you will come to the practice. But remember these rules:
nails and gel hold best on well-matted nails;
make sure that the gel lasts long enough in the curing lamp;
wear gloves when cleaning – chemicals have a negative effect on the manicure;
take care of your hands – use moisturizing hand cream and cuticle oil.
Main Photo: Kobrinphoto/Adobe Stock