Do you fancy pancakes but are bored with them in the familiar form? Would you like to try them in completely new variations? Here are the best recipes for pancakes!
Basic recipe
The recipe for pancake batter is extremely simple. It will serve you as a base for all variations of pancakes. It is a good idea to make the batter for pancakes about 30 minutes beforehand, but it is not necessary
To make a basic pancake batter you will need:
about 1 cup of flour,
2 eggs,
1 cup milk,
¾ cup water (preferably carbonated, which will make the batter fluffy),
a pinch of salt,
3 tablespoons of vegetable oil or butter.
As you can see, the ingredients are easily available and there is not much of them. Now you just need to mix the flour with eggs, milk, water and salt. It is good to mix the ingredients together, but you can do it manually, for example, with a whisk. Then add oil or melted butter and mix again. Fry the pancakes on a well heated frying pan, the best is a pan designed specifically for pancakes. Check the browning of the pancake and flip it over
The above recipe is your base, to which you can add different ingredients and modify it as you like. In the basic version, you can add some sugar to the pancake batter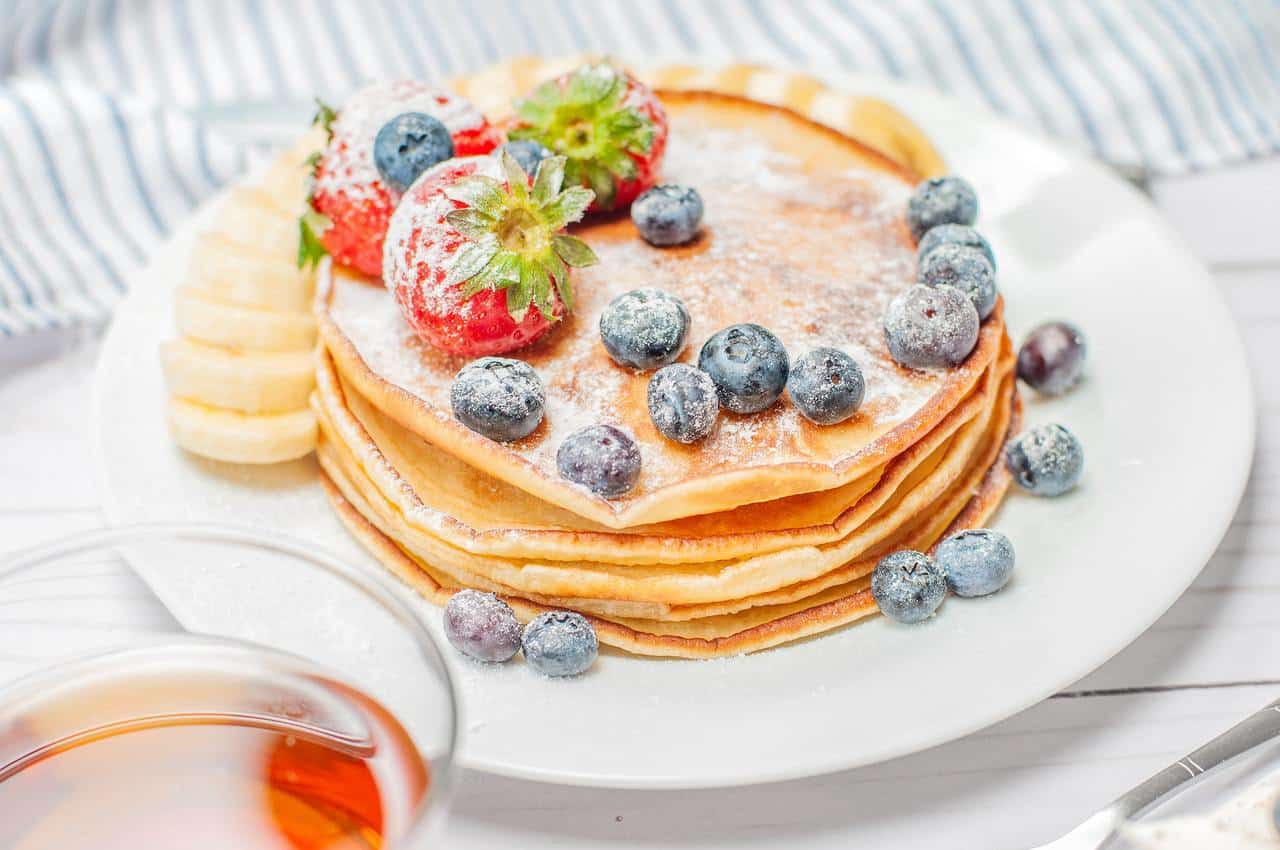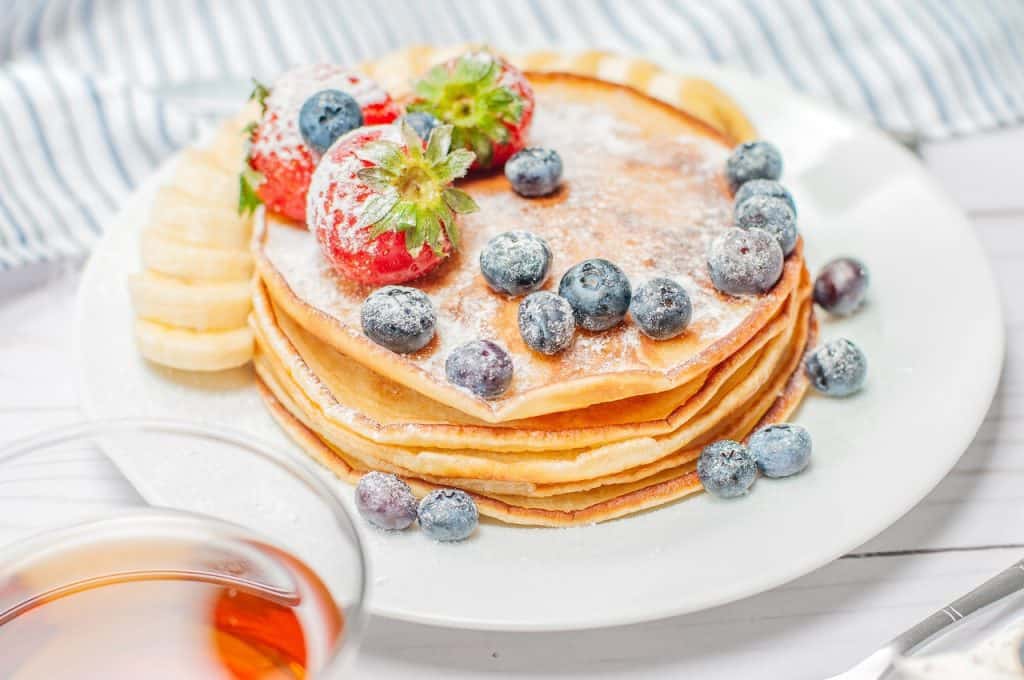 Sweet pancakes
If you like your pancakes sweet, add sugar (any sugar you like) to the base recipe. Vanilla sugar or vanilla extract will also boost the sweet taste. You can also enrich the base recipe with fruit, for example. Just grate some apple or mash and throw in a banana. Pancakes with blueberries or cranberries are also delicious. However, then the frying time may be a bit longer. Fruits may also stick to the pan. This variant will be perfect if you are bored with pancakes with cheese or jam. Another variation of sweet pancakes can be… cocoa pancakes. All you need to do is add cocoa to the base recipe, which will give both color and a nice light cocoa taste to your pancakes
Salty pancakes
The most popular variation of salty pancakes is spinach pancakes. Here the main role will be played by the spinach filling. You can use either fresh or frozen spinach. Before using it, however, remember to defrost it properly and pour off the water. Spinach stuffing, just like the recipe for pancake batter, is very simple. You just need to put a few cloves of chopped garlic in a small frying pan with olive oil, oil or butter and fry it for a while. Watch that it does not burn or it will become bitter. Then add the spinach, well drained of water, to the pan and fry it with the garlic for a while. The next step is seasoning: a teaspoon of sugar, some salt and pepper should be enough. You can also add a bit of lemon juice. Finally, add a few tablespoons of sweet cream (30% is best). Fry everything together for a while, stirring, and then set aside to cool. Put the ready stuffing on the fried pancakes and wrap them as you like. You can bake the pancakes with the stuffing in a toaster oven or on a dry grill pan. Ready!
Instead of tortillas
Using salty pancakes as a substitute for tortillas is becoming increasingly popular. This too is a simple dish to make. Make a filling like you would for a tortilla, it could be chicken in hot sauce with vegetables or minced meat with beans and vegetables. Put the stuffing on the finished pancakes and wrap them as you like. You can coat these wraps in egg and batter and fry in oil or just bake on a dry grill pan
Paszteciki
You can't forget about delicious croquettes! Make the batter for the pancakes from the recipe above, do not add sugar and do not let them brown. Prepare a filling of sautéed mushrooms, meat or cabbage and put it on the salty pancakes. Coat the wraps in egg and breadcrumbs and fry in a pan with plenty of oil. Delicious!
Photo.beats_/Adobe Stock