A dishwasher is a very useful home appliance, without which most people can no longer imagine functioning in the kitchen. However, there are people who will be buying a dishwasher for the first time and they should find out what to look for during the purchase.
How to prepare for a dishwasher purchase?
Before you head to the hardware store, you should at least have a general understanding of dishwashers and what type of appliance you need for your kitchen. It's all about choosing between a freestanding dishwasher and a built-in dishwasher and finding out how wide the appliances will fit in your kitchen.
Dishwasher performance highlights
When choosing a dishwasher for your kitchen, it's important to look at performance and economy. Efficiency is simply how many sets of dishes a particular model can hold. The most commonly purchased models are those that can accommodate 9 sets. The basic equipment in dishwashers are baskets. Usually there are upper and lower baskets on rollers. In addition, dishwashers are equipped with self-cleaning filters – they help remove waste with water. If you want to save money, you need to look at the energy rating. You can read it on the multi-colored label, where there are usually symbols from A to G. Dishwashers rated A are considered to be the most energy efficient. The same label tells you how many liters of water a dishwasher will use per year. There will also be information about the noise level, which is especially important for those who have a dishwasher in an annex connected to the living room.
When choosing a dishwasher, you should also pay attention to the control method. It can be mechanical and then you use knobs and buttons or fully electronic. The latest models have very convenient LED displays that bring you closer to the parameters and inform you how advanced the washing process is.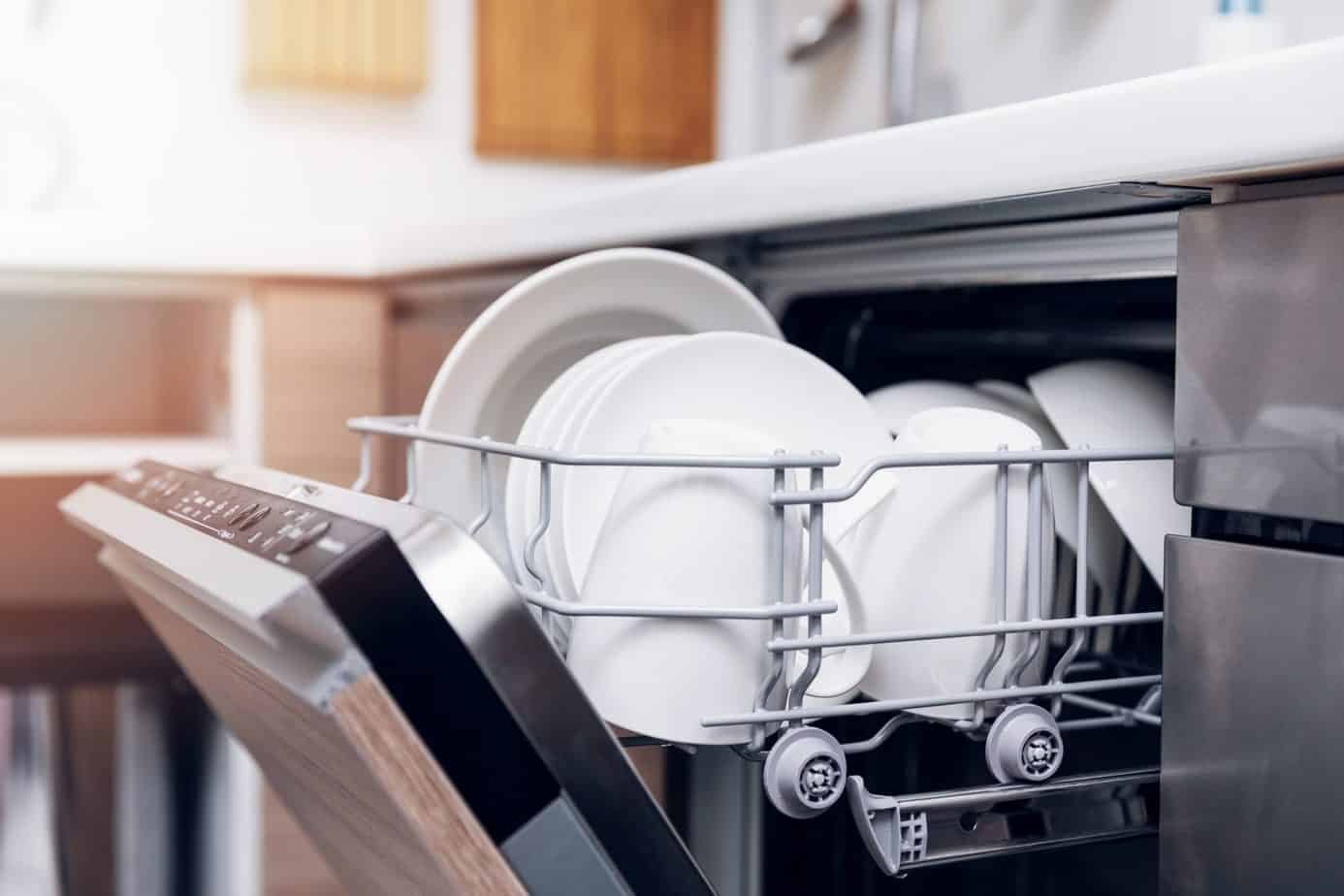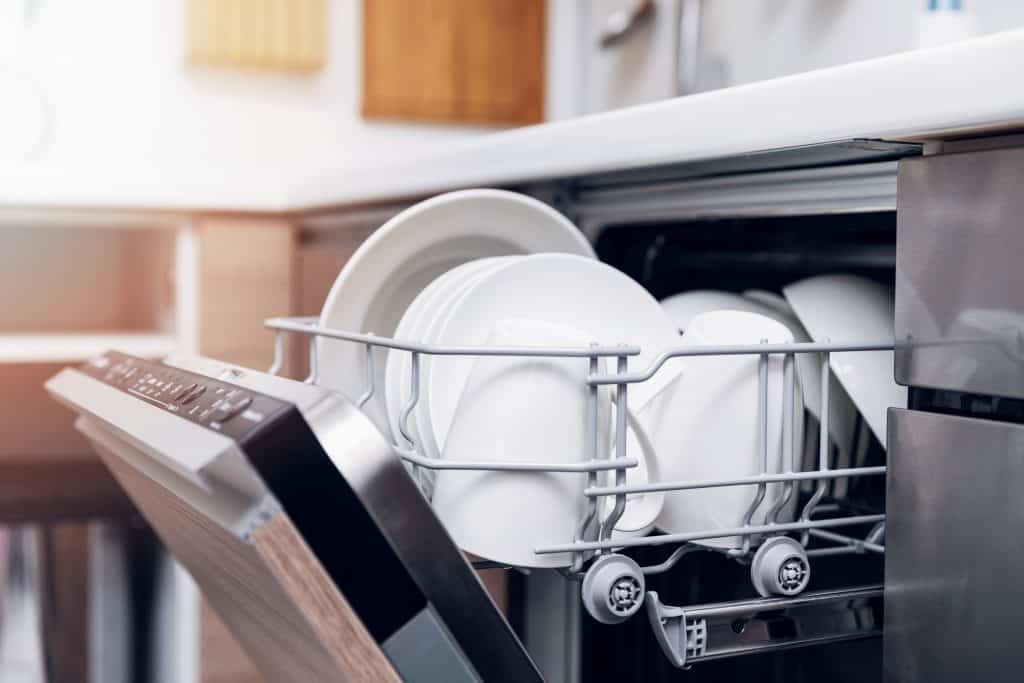 Dishwasher programmes
Modern dishwashers offer a range of useful programmes. Typically, you'll find a pre-wash programme, a scalding programme for parents with small children and a quick programme for small quantities of dirt, mainly to refresh the dishes. For those who prefer ecological solutions, there is a Bio programme that uses mild detergents and the temperature is lower. There are also sensor programmes, where the dishwasher itself selects parameters according to the degree of soiling.
There may also be an intensive programme, where in a relatively short time the dishes are washed at a high temperature. In addition, producers offer the following programs: self-cleaning, delicate, for pots and a delayed start function. Very convenient can be a short program, which will be useful when we do not have time. It is good if a dishwasher also has a night program. It works for a long time, using a low temperature, but it is extremely quiet.
What else will make a dishwasher more convenient to use?
Dishwashers differ also in the way they signal the end of their work. In standard devices it is a sound signal. In more expensive models it may be a visual signal with the use of LED diodes. Those who have few dishes or have to wait a long time for a dishwasher to fill up can choose a model with the ½ load function available. This allows you to wash fewer dishes with reduced water consumption. Other features that can come in handy include: delayed start, water hardness control and zone wash. In addition, dishwashers – depending on the manufacturer – come with glass holders, showers, extra racks and self-cleaning filters.
How to make the best choice?
Before buying a dishwasher you should read reviews on the Internet and ask for recommendations of friends who already use different models. You can also get a lot of valuable information from the staff in the store. Before making a decision to buy, it is also worth checking how long the warranty period is.
Photo Alexander Raths/Adobe Stock