Every woman wants to look always young and radiant, but time works against us. The ideal solution is simply makeup. Learn how to apply blush.
Blush on cheeks – the essence of youth
Applying blush to your cheekbones can dramatically change the look of your entire face. A slightly flushed face is associated with youth, innocence and a very charming look. That is why blush can take away a few years and make us look young and healthy.
It is best to start makeup by applying moisturizer, then foundation and concealer, powdering the face and finally you can move on to contouring. Contouring mainly involves applying blush, bronzer and highlighter. Applying these three products makes the face look "three-dimensional" – it looks much more natural than if we only apply blush, even though there are more products on the face.
It is worth remembering, however, that blush can be applied even to "bare" skin and will also look great in this edition, especially the one of liquid or creamy consistency.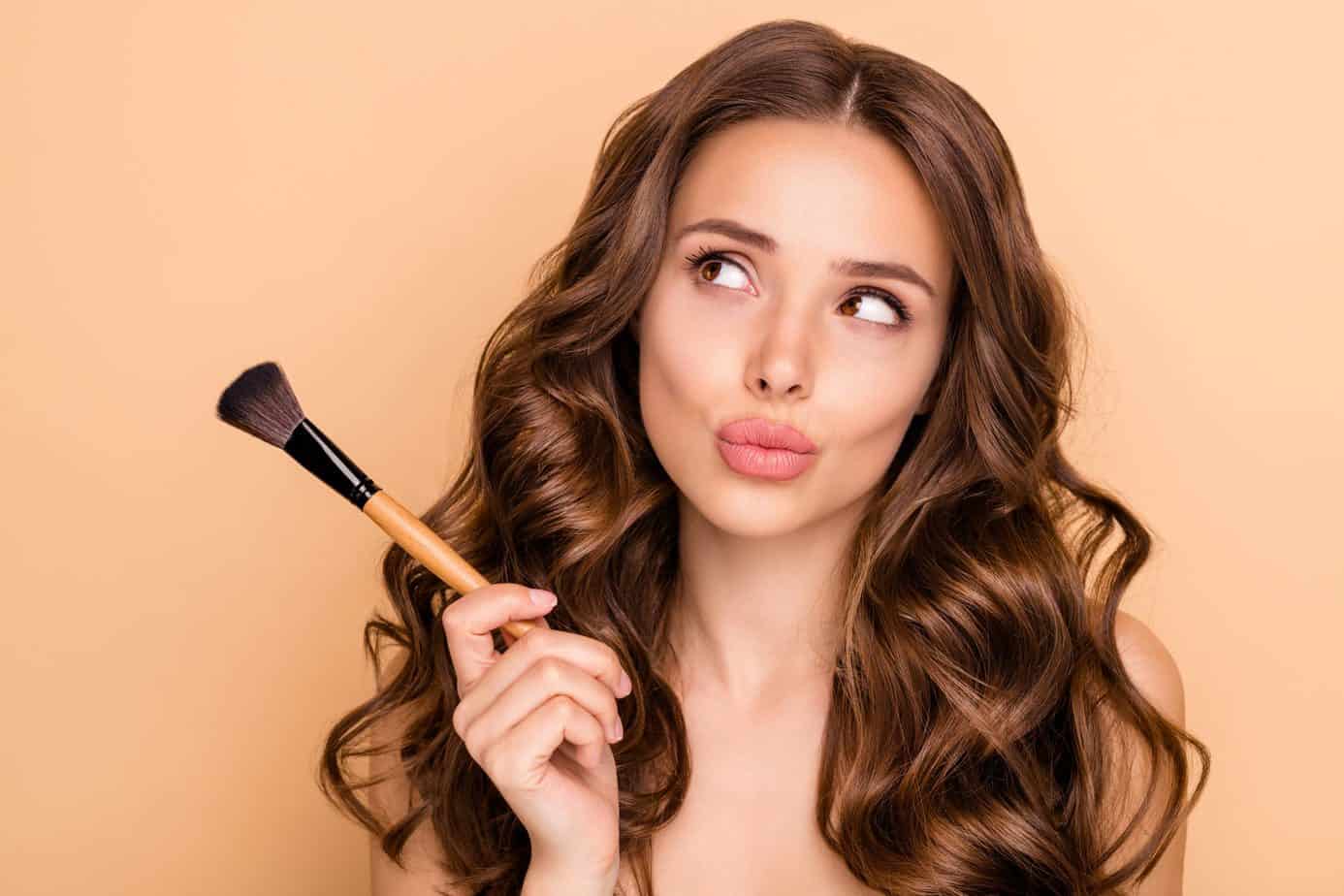 Blush types
First of all, it is worth to pay attention to the consistency. The most classic form is a pressed blush, which is rather dry and works well for oily skin. Pressed blushes are usually more pigmented and have silky consistency, which makes them easier to apply.
An interesting product are also blushes in balls, which are usually combined with illuminating particles, so you get two cosmetics in one. A novelty in the world of makeup are blushes in cream, which should not be applied on a powdered face. It is the liquid cosmetics that look the most natural and add freshness to the whole makeup. Interestingly, if you do not have a cream blush, you can simply use a lipstick in the shade of your choice.
When choosing a blush, you should also pay attention to its shade. The blush that suits most skin tones is a peachy shade, which shapes the cheeks beautifully. Another interesting choice are typically pink products, which perfectly reproduce the colors of the blush and definitely rejuvenate the face.
How do I apply blush?
How and where you apply blush is very important, because it determines the effect you get. For a sun-kissed look, apply blush to the centre of the cheeks and lightly on the nose. The best way is to apply blush in the area that sticks out the most when you smile. However, do not go too low with the blush as this can make the face look plumper and less defined
Another way to apply blush is to apply it gently under the cheekbone, pointing up towards the hairline. This method makes your face look almost like it has undergone a facelift. The cheeks appear lifted and the cheekbones are highlighted
Once you know where to apply blush, it is a good idea to look for products, which will make blushing easier. The most classic choice is simply a brush, which is medium in size and has a bias-cut head. When it comes to applying liquid products, a makeup sponge is a great choice as it will allow the product to blend perfectly into the skin. You can also apply blush without any additional accessories, using only your fingers- they are warm, which makes the blush melt and blend perfectly with the rest of your makeup
In conclusion, blush should be an essential part of your make-up bag. It is thanks to it that you can highlight your beauty in your own way and make your face look perfectly healthy and luminous.
Main Photo: NinaMalyna/Adobe Stock